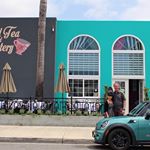 If you look you can find some little treasures in your own backyard. Royal Tea and Treatery in Costa Mesa, California is one of those little treasures in more ways than one.
Food allergies and dietary restrictions are becoming more prevalent in todays world.  If you suffer with food issues it can make traveling and eating out a real struggle.  These food restrictions can take the fun out of the trip.
I want to share with you a little gem of a place that is located in Costa Mesa, California, not to far from South Coast Plaza.
Royal Tea and Treatery is tucked into an industrial area, on a little side street and you will be surprised to find this great Tea House. The minute you step inside, you are in a whimsical, colorful and fun world.
The Tea House caters to those who need gluten free and dairy free options, even if you don't, it is a great little place. They offer plenty of tea options, sandwiches, salads, scones, cupcakes and desserts. There is a menu too for the kids.
On the day I visited, I stepped in the door to see a little princess enjoying tea with her grandmother, a couple of girlfriends deep in conversation over two pots of hot tea and scones.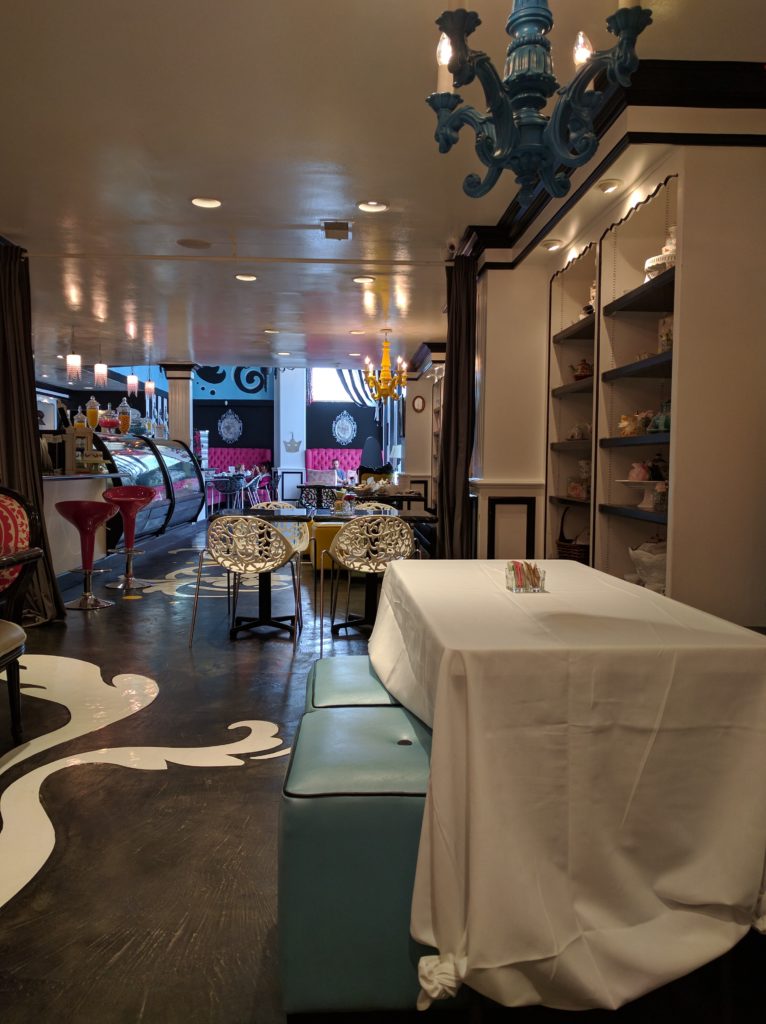 Cozying into a booth in the back with a chandelier lighting the table, the server stopped by immediately with menus, came back quickly to take the tea order.  There are so many tea choices, you will have a hard decision to make.  The blood orange herbal tea is scrumptious.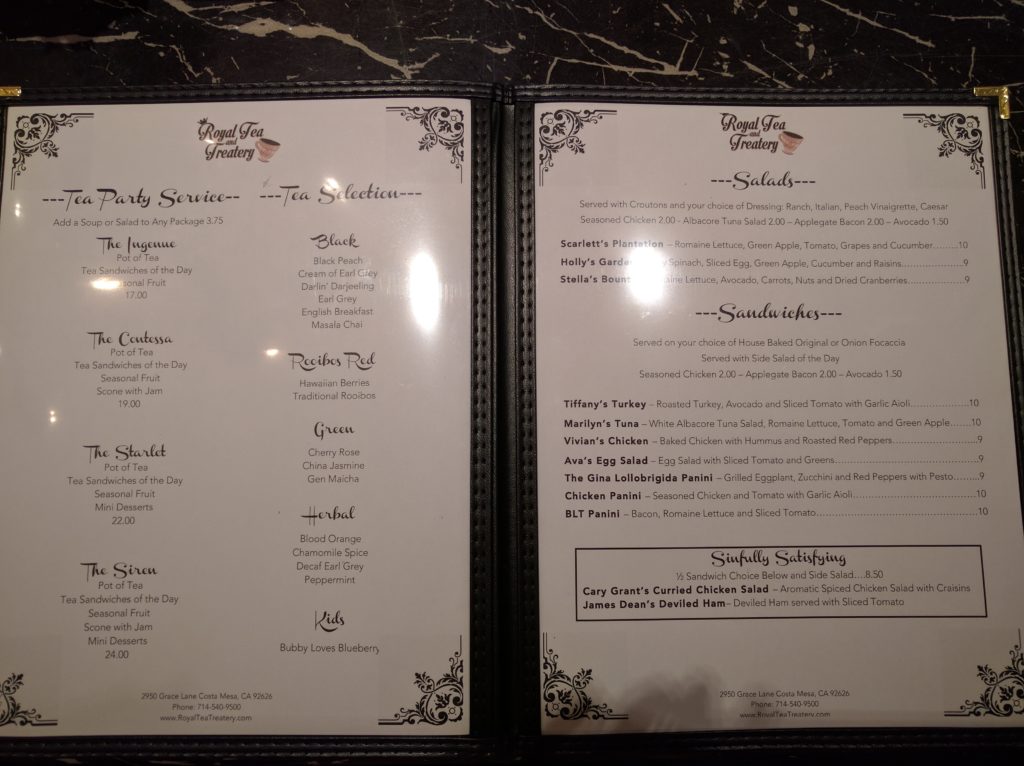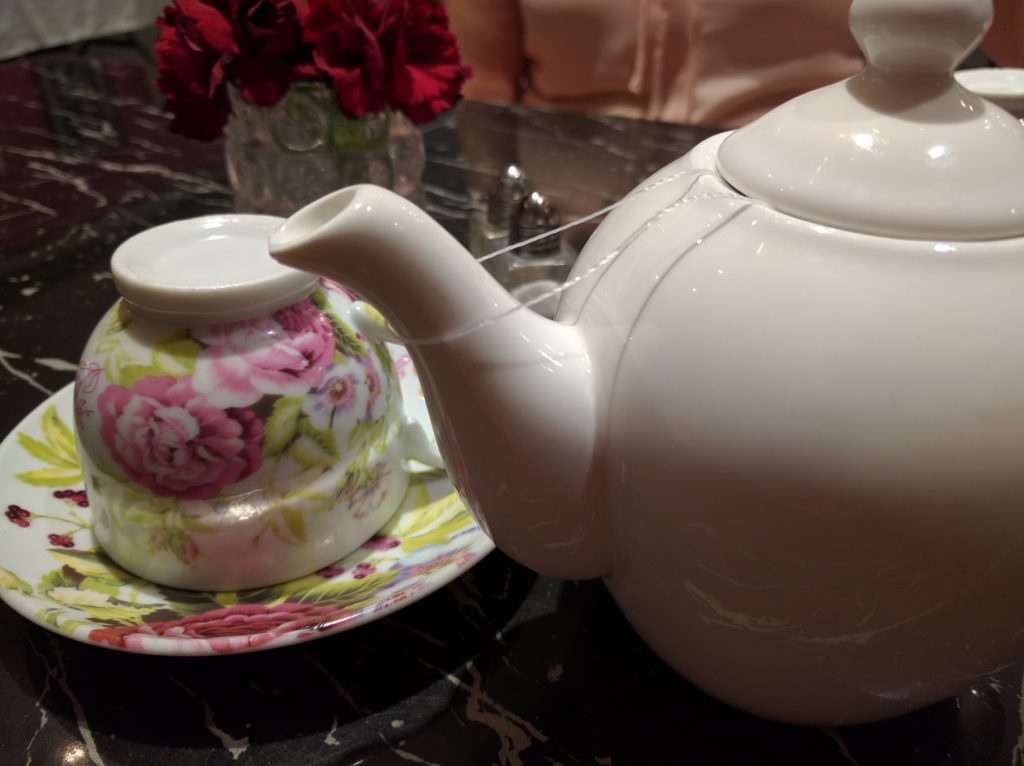 All of the sandwiches are served on house made gluten free bread.  On my visit, the soup of the day was curried pumpkin. Served piping hot it was scrumptious, creamy and full of flavor without an ounce of dairy.  The menu says a cup of soup, don't be fooled it is more like a bowl of soup and plenty if you are looking for a light lunch.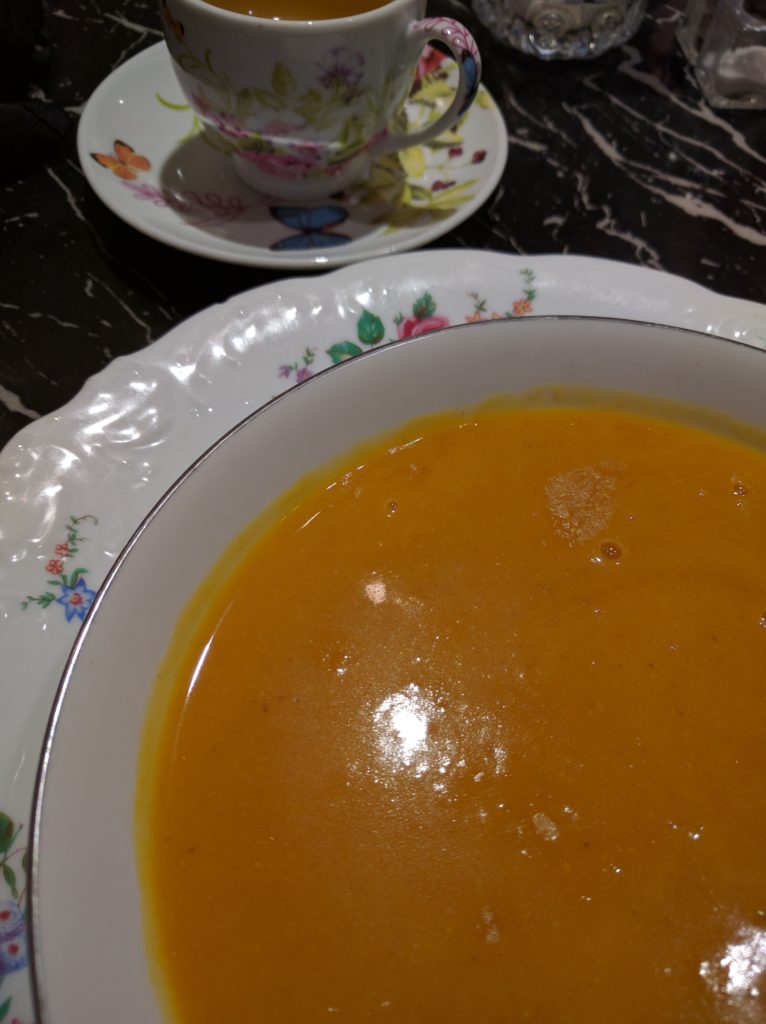 The egg salad sandwich took me back to my childhood and the BLT Panini is your traditional BLT, served warm, again on gluten free bread.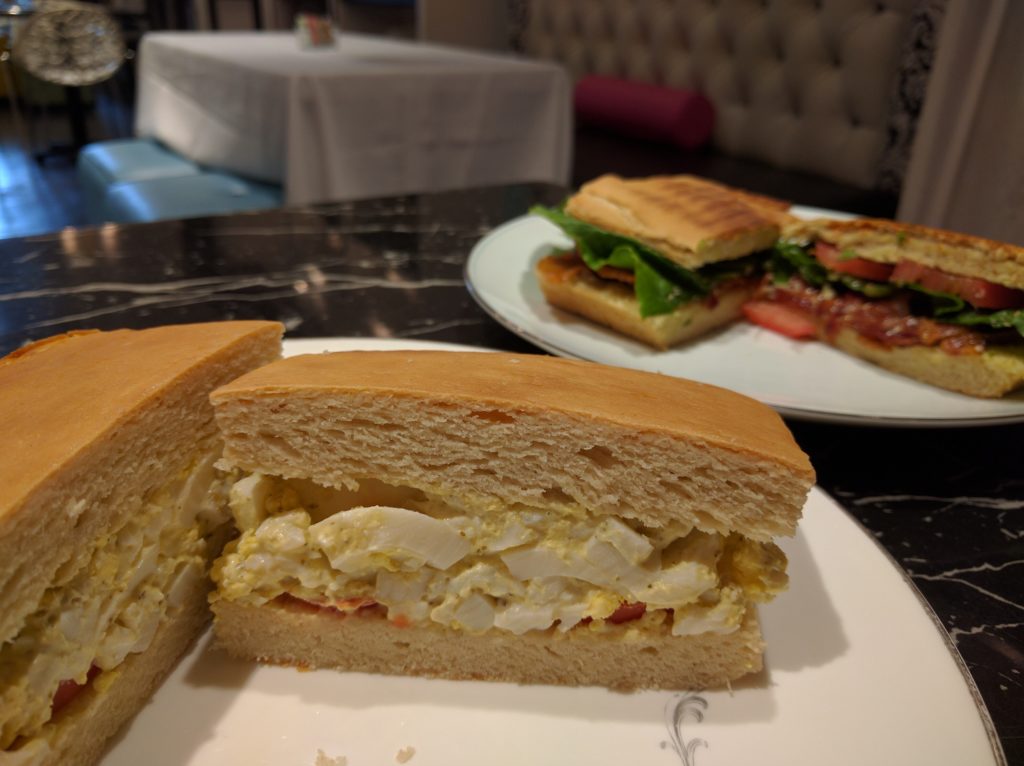 Having tea and sandwiches just isn't complete without dessert.  Finding good gluten free desserts can be a challenge, but at Royal Tea and Treatery, you have plenty of options.  The cupcake flavors are extensive.  The chocolate cupcake with peanut butter frosting sounded decadent and a great way to end a meal.  The cupcake was moist and soft. The rich chocolate flavor in the cupcake with the peanut butter frosting was incredibly satisfying.
The Pineapple Upside Down Cake is a treat.  Ask your server to heat it just a bit for you as they store in a refrigerated case.  With it warm the pineapple topping melts in your mouth.
I had met the owner Bridget several years ago when she had The Bite Market just off the circle in downtown Orange, California.  Her market catered to those with food allergies.  She closed the market and opened this little Tea House and I'm so glad she did.  It gave me the opportunity to do what girlfriends do best, have tea with someone very special. I have several members of my family that have Celiac disease and need gluten free foods, Royal Tea and Treatery is special as it allows me to enjoy one of my favorite things with those I love, without worrying for them if it is truly gluten free.
Royal Tea and Treatery is the perfect spot to host a girlfriends tea, a girls tea party for a birthday, or have tea after a day of shopping at South Coast Plaza. They do offer catering and host private events.  If you are in a hurry, stop by and grab a cupcake or two to take home.
I can't wait to go back for a spot of tea and a bite.
Check them out here. http://royalteatreatery.com/
See ya soon,
Terri
Save