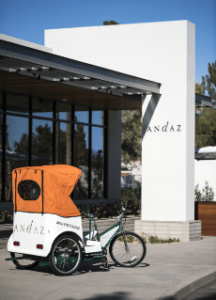 When you have traveled, do you have memories of a hotel that you enjoyed so much you can't wait to go back and stay again?
That is exactly what happened to me recently and I can't wait to go back, in fact maybe I will move in. I found a diamond in the desert.
The Andaz Scottsdale truly is a diamond in the desert and you will love it.
The hotel is not quite a year old and yet it made the Conde Nast Traveler magazines "Hot List for 2017."
Turning into the drive off of busy Scottsdale Blvd., you are transported into another world, one of peace, tranquility, and relaxation.
The Andaz Scottsdale isn't your typical hotel with a huge lobby and massive towers boasting hundreds of rooms. Pulling up to the guest house, you are welcomed as though you are being welcomed into someone's home. The guest house is solid floor to ceiling windows with low counters offering stunning views through the modern restaurant and out to the pool area with views of Camelback mountain. You will be beckoned to go sit for a while.
The front desk staff is warm and welcoming. Check-in is quick, and calm. I immediately took a deep breath and felt myself relax. The staff offers you a cold drink and don't forget to pick up a brownie, they are ooey gooey chocolate decadence. You will have the option to valet park, which is included or self park close to your bungalow.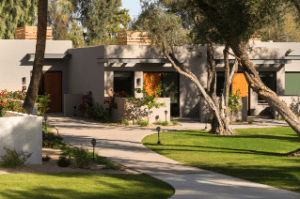 The landscaping around the resort is stunning, while it is a desert theme, the grounds are manicured to perfection and add a very zen feel. Glass gas fire-pits are sprinkled around the property and at night add a warm and cozy feel to the grounds.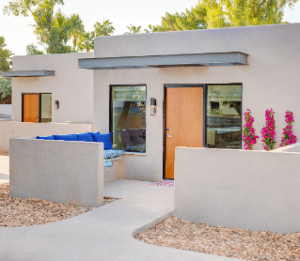 The one story bungalows are scattered around the property in a non-crowded fashion. The rooms are styled in a mid-century modern yet rustic decor. With the furniture being mid-century modern, but comfortable and the rustic wood beamed ceilings add a rustic touch. All bungalows offer a front porch with seating. There are a variety of bungalow styles from standard rooms, to rooms that allow you to connect two which are perfect for a family or two couples traveling together as each room has its own bath. You can also choose a bungalow with a private pool cabana.
I had the opportunity to stay in a Deluxe King bungalow which was spacious, and more than comfortable. It offered a private back patio off of the bath with 2 lounge chairs giving you the perfect private spot to sit in the evening after sunset stargazing with a glass of wine.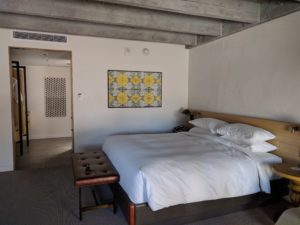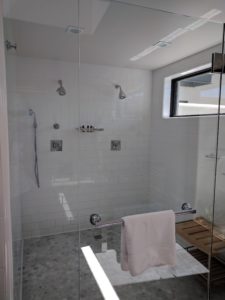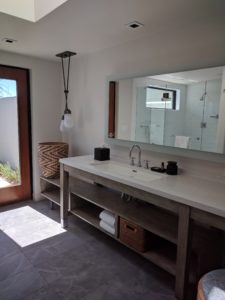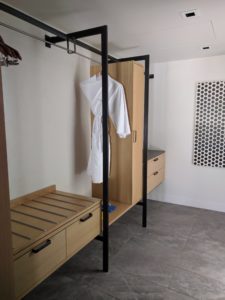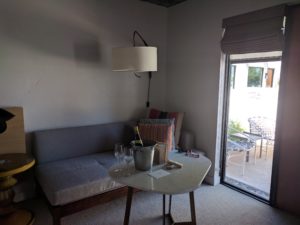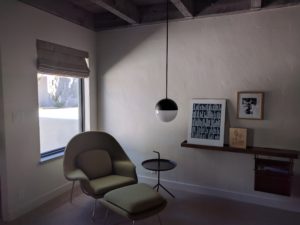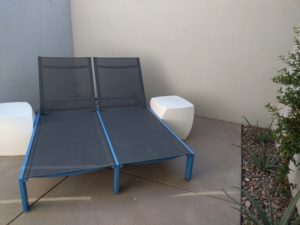 The Palo Verde spa and apothocary is a full service tranquil spa on site offering treatments and services in both indoor and outdoor settings. The spa offers a custom blend bar of indigenous oils and herbs, to personalize your experience. The spa and resort is a great spot for a girlfriends spa getaway. The fitness center is also new with new and modern equipment.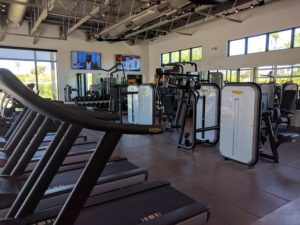 The Retreat is an area of the resort that sits off by itself and is pretty private. The area offers bungalows that circle a pool and Presidential suite making this a great choice for wedding parties, or multi-generational travel.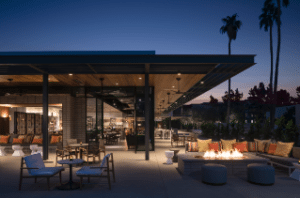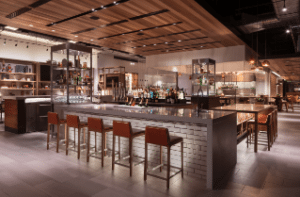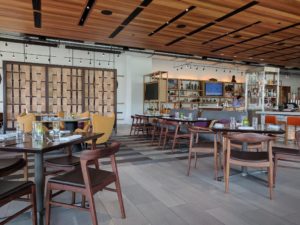 The restaurant on property, Weft and Warp is located in the guest house. The food is innovative, modern, fresh and scrumptious. The happy hour is also nice with food selections and craft cocktails. One evening we pulled up to the bar and enjoyed a very cool cocktail where the mixologist smoked the glass with smoke from applewood chips before mixing a Sazerac style cocktail, giving the drink a light but deep, rich smoky flavor, it was incredible.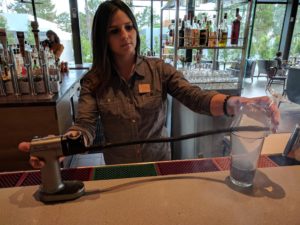 I recommend sitting on the back patio in the evening to watch the sunset by the fire with cocktails or a glass of wine.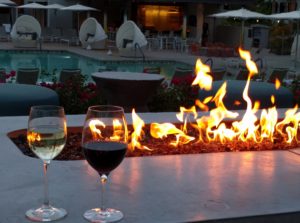 The wait staff is very friendly. I love that the restaurant serves breakfast until 3 pm, yes you read that right, 3 in the afternoon. No more jumping out of bed early and rushing over to catch breakfast mid morning.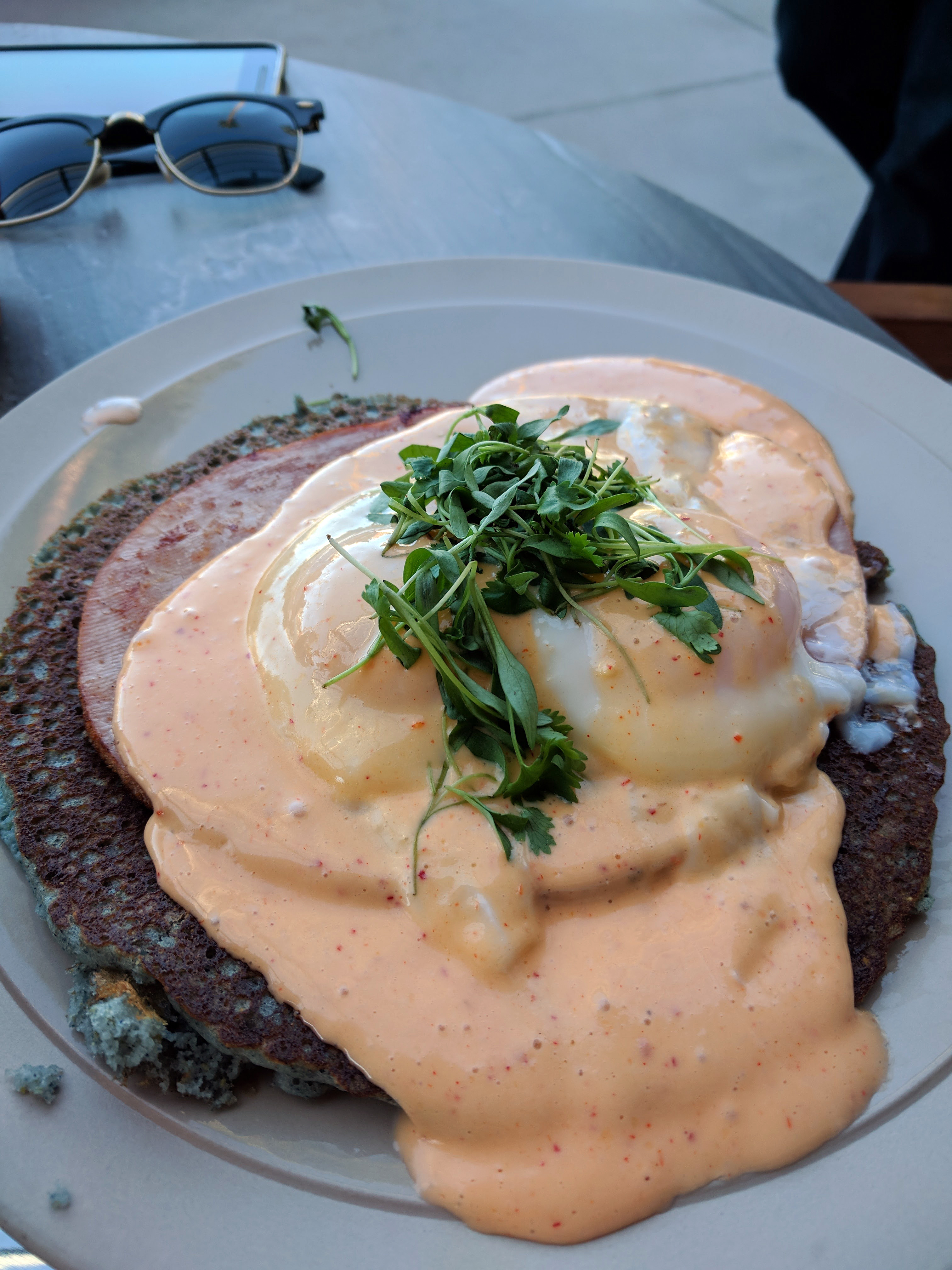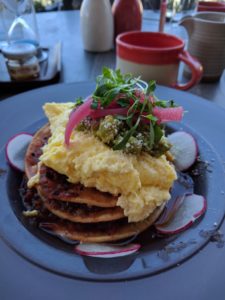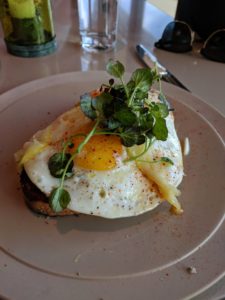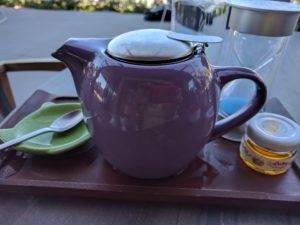 The pool area is fantastic with cabana's and lounges. You will also find a nice pool bar that offers food and drinks. The pool bar has it's own kitchen so your food at the pool will be fresh and piping hot, not carried from the restaurant, they have thought of everything.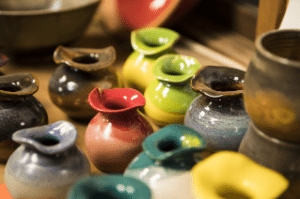 Finishing up, the hotel has partnered with local artists and they are featured in the evenings, check the hotel activity calendar. The artist compound, Cattle Track is located close to the resort and as a guest of the hotel you can visit the compound, just make arrangements in the guest house. The local artists, musicians and craftsman's work can be found throughout the restaurant, bungalows and hotel shop.
For transportation with 5 miles of the hotel, you can arrange to have a driver take you in the hotel's Tesla. Within 5 miles of the hotel, you can visit Old Town Scottsdale with cafe's, art galleries and western style shops and Cattle Track Artists Compound along with other restaurants.
This hotel is popular with millennials and well traveled guests. We were there during the week once school had started so there were no kids. Not to deter you from taking your kids, but my recommendation is older well traveled kids. There aren't activities on property for kids, no pool slide or kids club. The hotel is not far from spring training camps, so is a good spot to stay if you are in the area for baseball. The local mall is not far either.
I highly recommend the Andaz Scottsdale and I can't wait to go back.
Until next time when I will cover how to spend a day an adventure filled day in Scottsdale.
Travel Well,
Terri