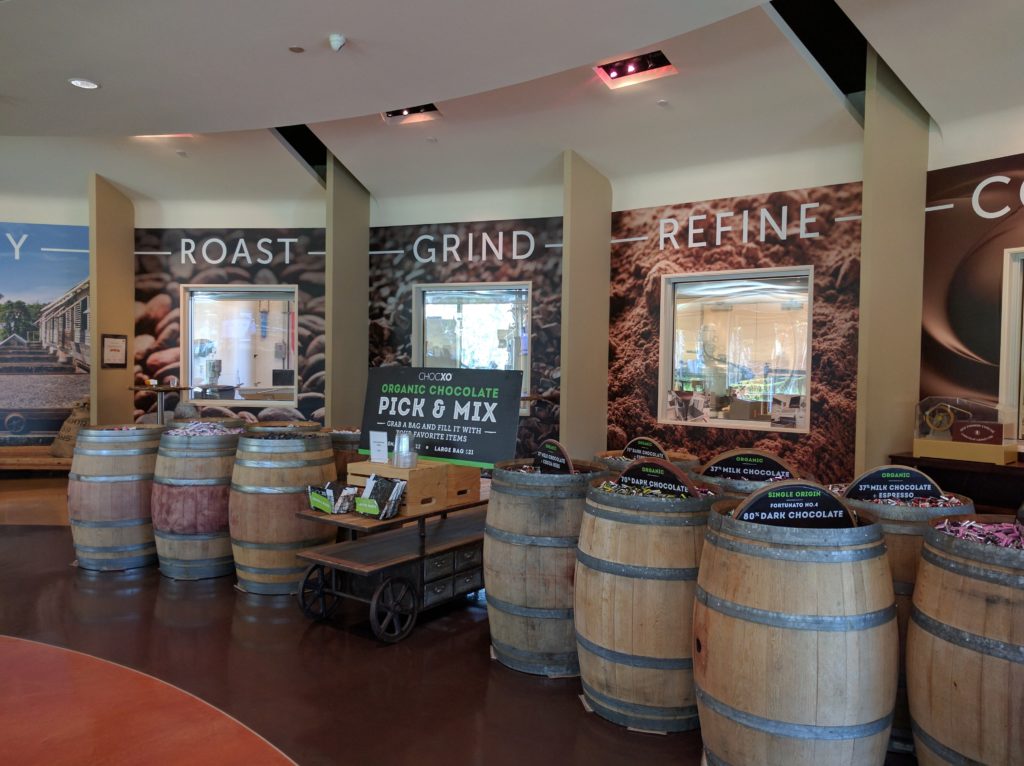 Chocolate Heaven in Irvine, California
ChocXo Bean to Bar Chocolates is heaven on earth. Who doesn't love chocolate? Add in a wall with 2 spigots, push the button, and watch beautiful creamy chocolate flow into a little cup for you to sip; now you know you are in heaven.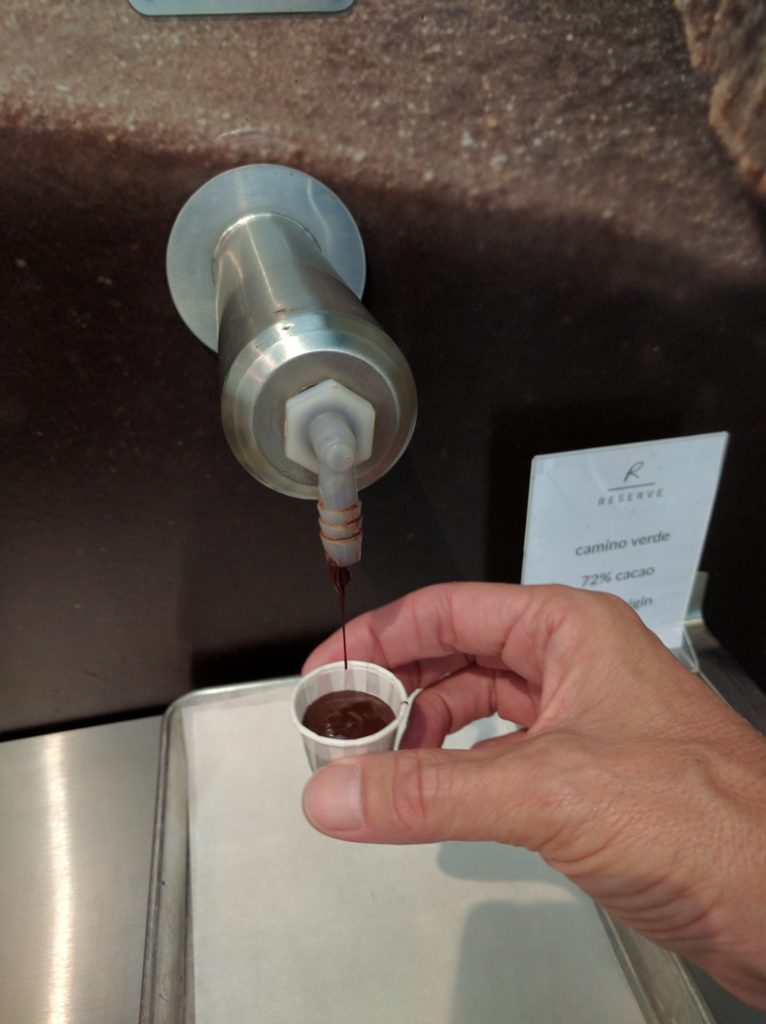 I stumbled upon their chocolate a little over a year ago at a gourmet culinary store and loved the quality and richness of their bars.  Soon after my disccovery  I am hear they have a coffee bar open  in Costa Mesa, California. A cup of coffee with chocolate added, yum!  The coffee is fantastic, smooth and flavorful not bitter, add in flavors and chocolate, it just raises the drinks above the bar.  In talking to the staff they advised that the Irvine factory offered tours,  sign me up.
Stepping into the factory store, it is spotlessly cleaned, warm and inviting and smelling of deep rich chocolate.  The tour walks you through their Bean to Bar process. The staff explains the history of the cacao tree, harvesting the pods by hand and the process of removing the beans, drying, fermenting and taking them all the way to processing.
During the tour, you  have the opportunity to taste the pulp from inside the cacao pod, it is fascinating and has a unique and pleasant flavor, you will be surprised.
ChocXO imports their beans from South American, mainly Ecuador and they are processed in Irvine, CA.
At the end of the tour,  guests have the opportunity to choose from their extensive list of truffles and soft centers and have 3 pieces bagged to take home.  You will find flavors such as Raspberry, Hazelnut, Mojito, Apple Jack, Maple Whiskey, Vanilla Chai and Lemon Meringue just to name a few.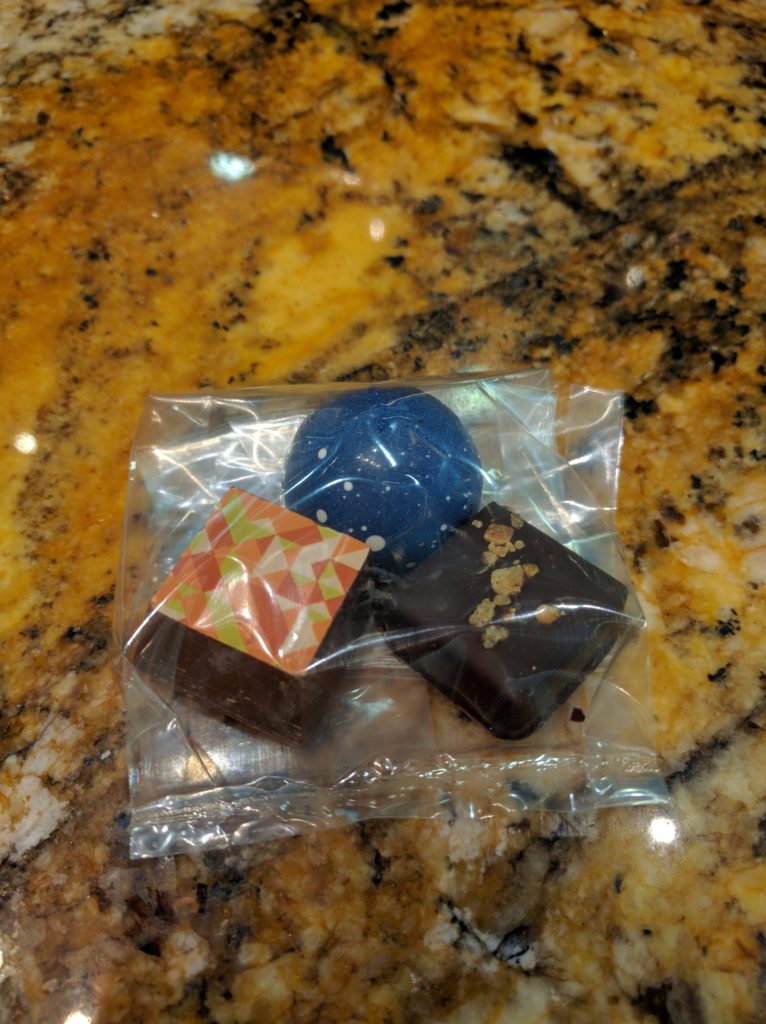 As you wander the store, you will find large bars and mini bars varying in percentages of cacao, and you can taste the differences along with the cacao nibs.
If by now you haven't had enough chocolate, pull up a chair at the tasting bar, and order ChocXO's version of a peanut butter cup.  They serve fresh made peanut butter in a small plastic cup, topped with that creamy, rich chocolate.  Dive in and lick the cup clean, it is amazing!
You must have reservations for the tour and  tickets can be purchased on their website. The cost is $10 per person.  You can also check with Groupon and see if they have any offers as well. Happy touring and tasting.
http://www.chocxo.com/
The chocolate factory is a unique and fun experience in Orange County.  Take the kids and discover some amazing chocolate.
Enjoy,
Terri
Save