I hope you all are planning or have planned your travel for this year.  Are you going someplace really fun, maybe even a bucket list destination?
I am looking forward to an extended trip to Alaska this year.  Alaska is one of those destinations I have fallen in love with and could go back time and time again.  I will let you know all about it later this year.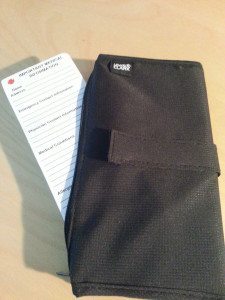 In preparing for my upcoming travel this year, I found a product I want to share with you, the Louis N Clark travel pill case.  I am not on any medications, but have a few vitamins that I continue to take when I travel.  If I don't I seem to end up sick.
Finding the right travel case has proven to be a challenge.  I tried the hard plastic cases, you know the ones, with compartments and pop open lids.  I don't like traveling with them, they are bulky, take up prime real estate in any bag, the caps tend to pop open and the vitamins spill out into the ziploc bag I store the case in.
I tried putting each day into snack size ziploc bags and then all of them in a larger quart or gallon size ziploc.  It worked okay, but trying to get the air out of the bags to compress down is a pain.
I stumbled upon the Louis N Clark case when I received my TravelSmith catalog and I think it may be the answer.  It is a small vinyl case that easily closes with velcro.  When open it has small vinyl pouches that have zipper style close.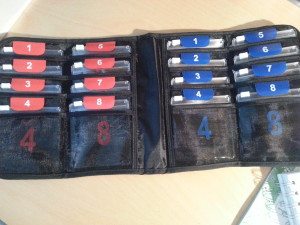 There are 8 vinyl cases for the morning marked in red and 8 cases for nighttime, marked in blue.  It is small enough to throw in your carry on, purse or checked bag.
If you are traveling for an extended period of time, you can order another complete case, as they aren't that expensive on Amazon. You can order extra interior pouches, they come 4 to a pack.
Here are links to either Amazon or Travelsmith to order the case.
http://www.amazon.com/Lewis-N-Clark-Organizer-Size/dp/B0027RWNN6/ref=sr_1_fkmr0_1?ie=UTF8&qid=1429656811&sr=8-1-fkmr0&keywords=Louis+and+Clark+pill+case
Extra pouches:
http://www.amazon.com/Lewis-Clark-700R-Organizer-Pouches/dp/B001KHNCLQ/ref=sr_1_fkmr0_1?ie=UTF8&qid=1429657664&sr=8-1-fkmr0&keywords=Louis+and+Clark+pill+case+replacement+pouches
TravelSmith
http://www.travelsmith.com/am-2fpm-vitamin-2fpill-case-26-replacement-pouch/799502
Happy Traveling
Terri