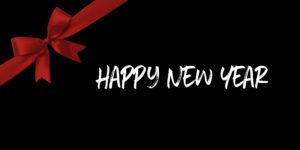 Happy New Year,
I hope you all had a beautiful holiday season and are looking forward to your travels in 2017.
Should you find yourself in La Jolla, California in 2017, you will find a very special restaurant, The Marine Room, located at the La Jolla Beach and Tennis Club.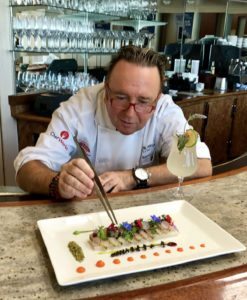 While attending the International Food, Wine and Travel Writer's Association's annual conference I had the opportunity to meet and talk with Executive Chef, Bernard Guillas of The Marine Room in La Jolla, California.
Before dining at the restaurant we had a conversation about dining out with food allergies.  Food allergies seem to be increasing and dining out or dining while traveling can be a bit scary.  I promise you, dining at The Marine Room with food allergies will be a pleasurable experience without concern.  Chef Bernard tells me that he has designated pans and strives for excellence in accommodating most food allergies. He recommends advising the restaurant when you make your reservation.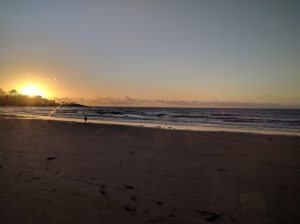 With that said, let's get on with this beautiful restaurant and dining experience. The Marine Room sits atop the sand on La Jolla's most beautiful beach.  You just can't get any closer to ocean front dining. Once seated, through the picture windows you will watch the surfer's skim the waves and say goodnight to the sun as it gracefully sets.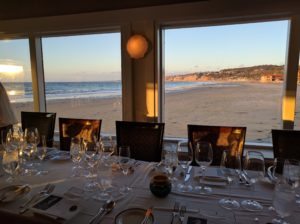 Chef Bernard is passionate about his craft and his excitement is infectious as you hear him explain in detail each dish.  You will taste the love he and his staff infuse into each dish. He has worked diligently to build relationships with local farmers and fisherman to source the best ingredients he can find.
Experiencing the restaurant and cuisine was an evening I won't soon forget. Our dinner was exquisite. Each and every bite was a surprise and packed with flavor.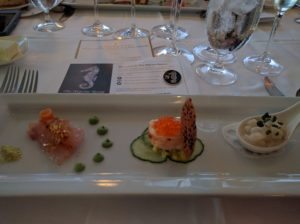 The first course took us straight to the ocean.  Vanilla infused lobster which melts in your mouth, a perfect diver scallop sat atop thin slices of fresh cucumber, with a crown of Caviar Pearls and a crunchy Sesame Brittle. Moving on down the plate was a lovely piece of Kona Kampachi, served with a hint of wasabi oil and green papaya.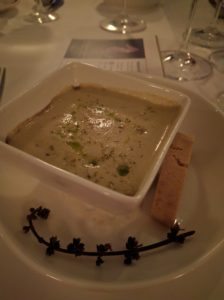 Our second course was an Organic Mushroom Nectar, pure heaven in a bowl.  The nectar was earthy, woody, creamy and rich.  Made with Hokto Farm mushrooms, St. Andre Butter and a beautiful eggplant foam and white truffles. The nectar was served with a crisp sage fig biscotti.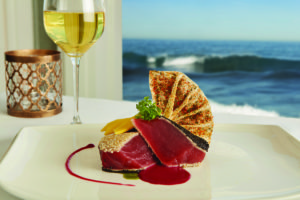 The main course, Togarshi sesame spiced Ahi Tuna, was lightly kissed with black and white sesame seeds, served with sticky black rice, a bite of tender fried avocado, slices of sweet mango and a white port hibiscus reduction sauce.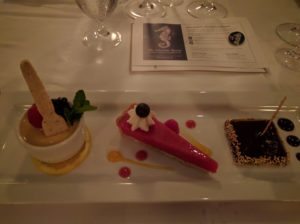 Each dish is art on a plate. As you appreciate the work and love put into each plate, you almost don't want to disturb it, but then can't help but savor every bite.
Dessert was also beautifully presented.  Savoring Gianduja Hazelnut Chocolate Pyramid, the bites were rich and velvety. The Hibiscus Infused Meyer Lemon Tart, was the perfect bite of tart and sweet with a hint of the Hibiscus.  The Blackmaker Root Beer Pot de Creme was incredible.
The dining experience is special from the moment you step in to The Marine Room.
Travel Well and Eat Better,
Terri