Who doesn't love cars, especially the classics?  The Automobile Driving Museum in El Segundo is another of Los Angeles' hidden treasures.
The museum is located in an old brick building off of Lairport in El Segundo and is worth a visit.
The museum is on the smaller side, yet packed with cars.  They house the Herbie car that Lindsey Lohan drove in the most recent Love Bug movie; the  1936 Packard Phaeton which Louis Zamperini's family rode in during the Rose Parade and was owned by Joseph Stalin.  A 1941 Cadillac ordered and owned by Clark Gable, along with other classic cars. The museum wants you to get up close and personal with the cars, unlike many other car museums.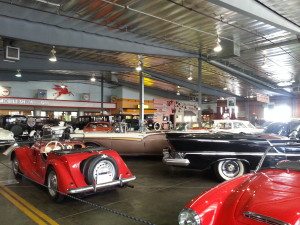 On Sunday's from 10:00 am to 3:00 pm, the staff pulls 3 cars out of the museum and they offer rides.  I love this, you actually get to climb in and have one of the docents drive you around El Segundo.  This past weekend, we checked out the museum and took a ride in a 1931 Ford Model A, 1932 Buick 90 Victoria and the 1936 Packard Phaeton.  We had a ball, and the cars are beautiful, they don't make like this anymore.
After you check out the cars, stop in to the old fashioned ice cream parlor for a sweet treat.  The museum takes you back to a bygone era and you can't help but smile after a fun few hours.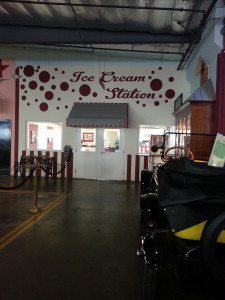 For more information on the museum and to see what cars are being driven each week, check out their website.  http://www.automobiledrivingmuseum.org/
Enjoy the ride,
Terri