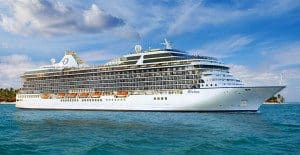 Oceania Cruises has announced enhancements to their Culinary Discovery Tours for 2016.  They offer a fabulous hands on cooking school at sea on 2 of their ships, Marina and Riviera.  Along with the cooking school, Oceania offers guests Culinary Discovery Tours in port for the die hard foodies.
The expansion on these culinary tours will see new offerings in Barcelona, Marseille, Antibes (France), Catania (Italy) and Iraklion (Heraklion, Greece) on select sailings.
I am a foodie and truly believe you learn about the people and their culture through their food and these tours immerse you into the destination and take you behind the tourist spots.
The tours will start with an orientation about the local cuisine and will end with a cooking class or tasting in the Culinary Center on board.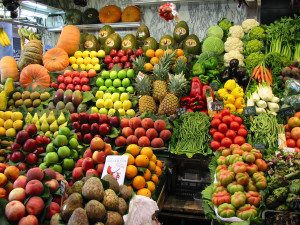 Barcelona:
Guests will drive through the city of Barcelona to Las Rambla Blvd. where you will visit Escriba, a pastry shop where the art of chocolate figurines began. Then continue to La Boqueria, a famous market with over 250 vendor stalls, walk to the Gothic Quarter to visit their markets.  Your final stop for lunch will be to savor Spanish Tapas, paired with beautiful Spanish wines.
Marseille:
France is foodie heaven.  If you love French food and cooking, this tour will immerse you into the foods of Provence and you will love the experience.  The tour will start with a drive to Aix-en-Provence.  Once in town stroll through the daily market with the ships Culinary Center Chef and a local guide.  The highlight of your day will be a visit to a hotel near the village of Lourmarin, where you will meet a Michelin starred chef and then it is on to her cooking school for a cooking class with local ingredients.
Antibes:
The Chef from the Culinary Center on board will take guests through an open air market where you will shop for fresh local ingedients to be used back on board in a private 90 minute Provencal cooking class.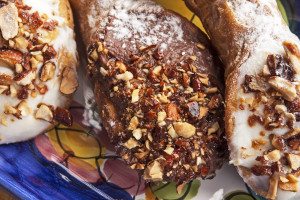 Catania:
Where better to learn and experience Sicilian cooking, than Catania?  This new tour is unique and allows guests to visit a family owned Patisserie to experience Cannoli making.  Enjoy a local restaurant for lunch while you sip and savor wines from a local winery.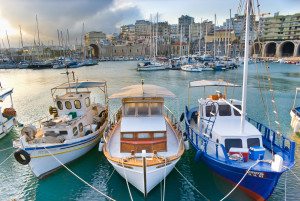 Iraklion:
Have you experienced Greece and Cretan foods?  This culinary journey will take guests towards Zaros, a small village in the foothills of Mount Ida.  The Culinary Center Chef and a local guide will teach you about the local and native herbs and Cretan Cuisine. You will also learn of the heritage of the area and how the tiny village has maintained it's rich history of farming, weaving, wood carving and cooking.  Wander the paths of the village to a local tavern for a hands on cooking class, learn the secrets of the local olive oil and sample local Cretan wines.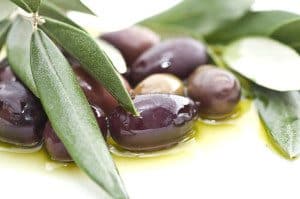 I love that many cruise lines are offering more overnight stays in ports, local culinary immersion tours.  There is no better way to get into the heart of a country and experience their people, foods and wine.
Bon Voyage,
Terri