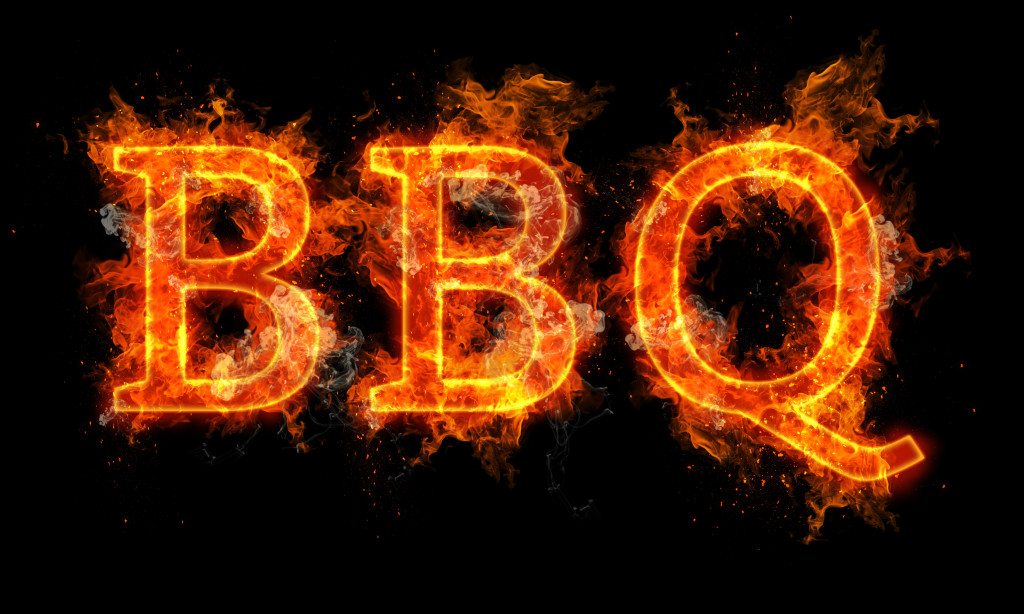 T
The South has their own style of Barbecue.  Memphis and the Carolina's have their own styles and sauces.  Then you have good ol' Kansas Barbecue, but California??
California is not the spot you think of having killer barbecue, but you might be surprised.  For the past month and a half I have sacrificed myself to eat my way around Orange County, California trying some melt in your mouth, smokey barbecue goodness.  Sometimes when you can't get away to travel, you need to travel close to home and find new places to eat and a new way to see your hometown.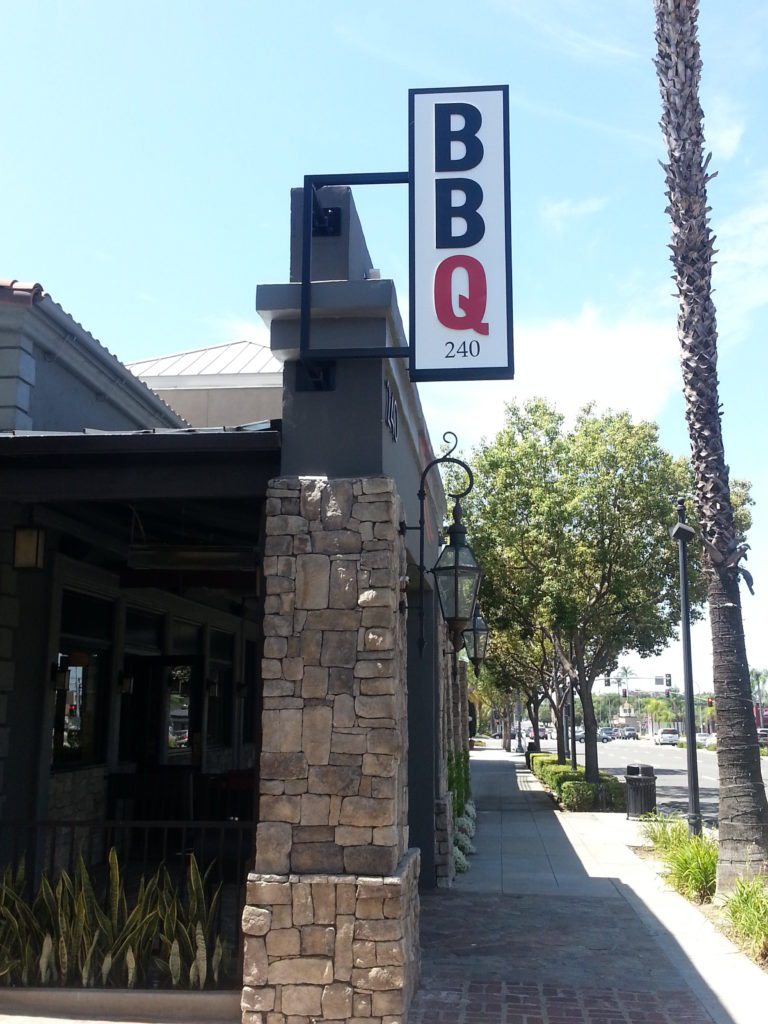 First stop on the barbecue trail is Lillie's Q, located in downtown Brea, CA.  Chef Charlie McKenna named the restaurant after his Grandma Lillie. Her influence on him and BBQ shines through in the food at Lillie's Q.   The Brea eatery is the first restaurant for Chef Charlie west of the Mississippi and I hope they are here to stay.
Chef Charlie has created his own BBQ sauces each one represents the different regions of BBQ across the country. They are full of flavor, tangy, vinegar based and you have the creamy sauce with a bite of spice.
The bar is full service, offering American alcohol's, Lillie's Q has a huge beer selection and unique cider's.  They offer full and half racks of ribs, and they are bursting with smoky flavor, are tender and there is plenty of meat on the rack for you to sample the tasty BBQ sauces.  Good Southern BBQ includes the sides and it doesn't get any better than the Mac and Cheese. The sauce is gooey cheesy goodness and the pasta is cooked perfectly and the creaminess cuts the spice in the BBQ sauce.  Have the Mac and Cheese your way and add meat of your choice, maybe a little crunchy bacon, yes please!
Another menu item that I highly recommend are the Memphis Tacos.  Not your typical BBQ item, but who cares, Tacos are a So. Calif. staple and Lillie's Q puts a southern spin on them.  You will find 3 handmade corn tortillas filled with smoky pulled pork, crunchy, spicy slaw and Hot Smoky Salsa Verde, pure heaven on a plate.  The side of corn was charred goodness and paired with the tacos very well.
The menu is full of Southern favorites, maybe a little fried pickles, pimiento cheese hush puppies, tri-tip, pulled pork, ribs and brisket.
The outdoor patio is a nice size and a beautiful spot to eat and enjoy the great outdoors.
Check them out at www.lillie'sq.com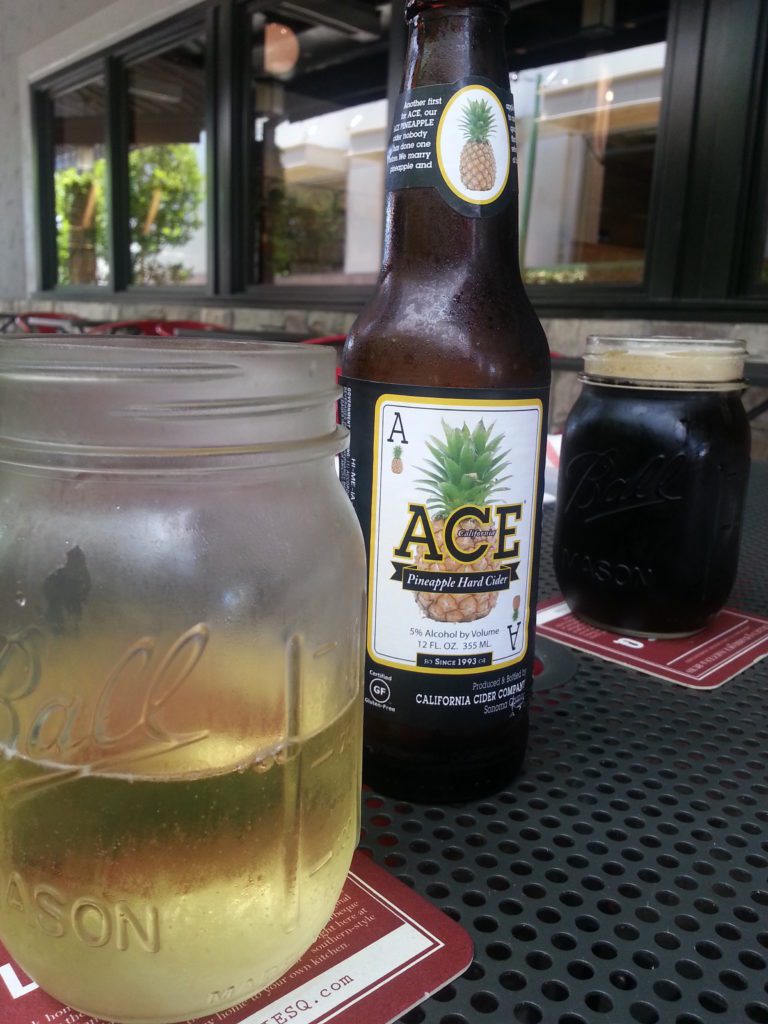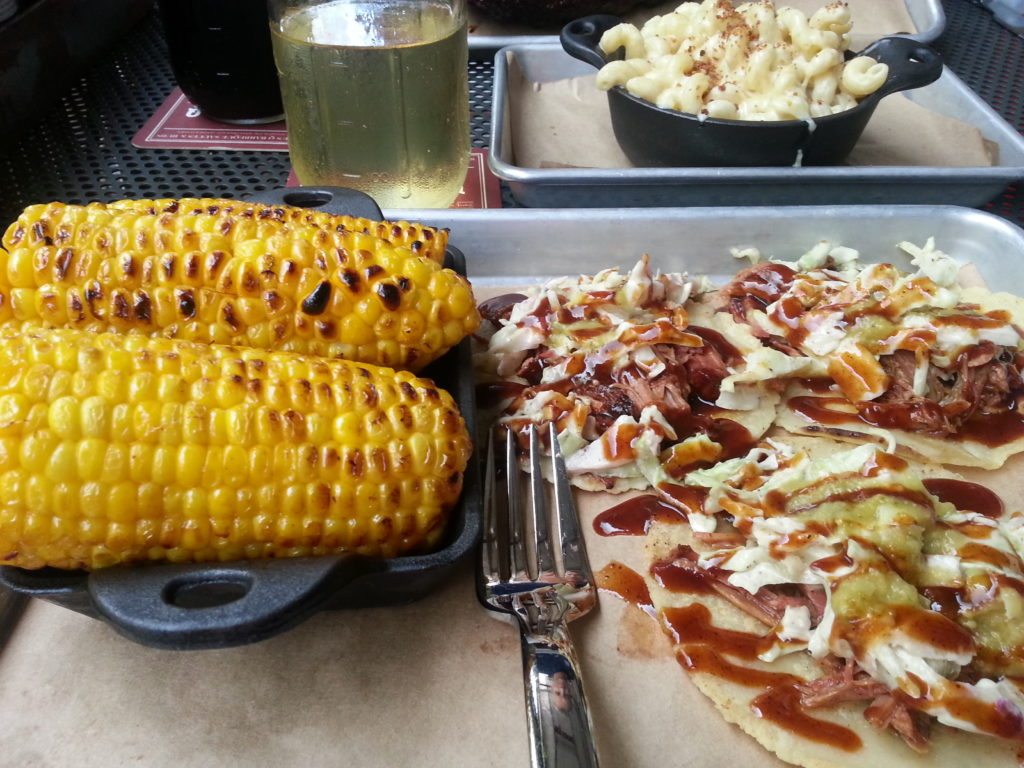 The Beach Pit BBQ joint in Costa Mesa, CA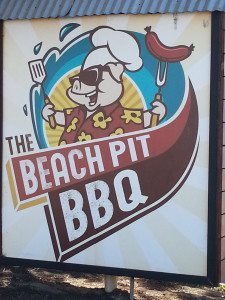 In reviewing and visiting BBQ joints in Orange County, I really wanted to find the great little Mom and Pop restaurants and Beach Pit is my #1 pick.
Gary the newer owner of Beach Pit BBQ, has done some remodeling and is extremely friendly, making this a fun place to eat.  The restaurant is in a cute, little house set back from the street.  You will find a small parking lot out front and a great patio with picnic tables  and fun lights for evening time.  The interior is done in dark woods, is clean and cozy.  They have some nice beer on tap and several wine selections.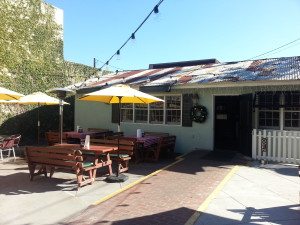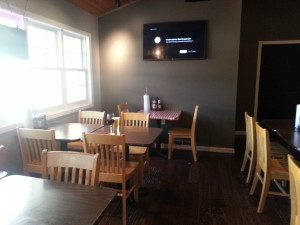 Now let's take a bite out of the food, it is BBQ perfection.  The ribs are full of meaty flavor, tender and fall off the bone goodness. They offer two different BBQ sauces, one is original style that is tomato based and the second is a nice spicy sauce.
Timmy's toast sandwich is a grilled cheese, on fresh Texas style toast, stuffed with lean, smoky pulled pork and topped with a crunchy slaw.  Life doesn't get much better than grilled cheese with pulled pork.
The Mac and Cheese is creamy, cheesy and cooked perfectly.  Some BBQ joints overcook the pasta and you get a mushy mess, but not Beach Pit, the Mac and Cheese is scrumptious.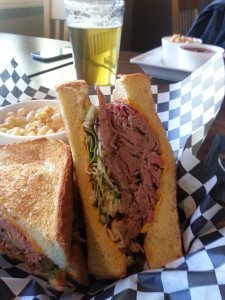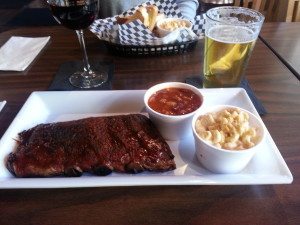 This is one restaurant that offers Poutine, you don't find it on many menu's, but when I do, I must order it.  Thank you Canada for a perfect dish.  Crunchy french fries, smothered in a rich beefy gravy, topped with pulled pork and cheese curds, melted over the top.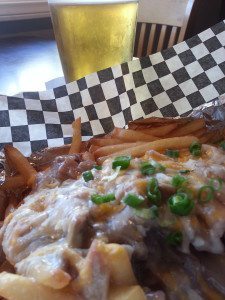 The fried okra, another truly Southern dish, is done very well.  The okra is little nuggets of fried goodness.  The okra is not greasy and is served piping hot with a BBQ ranch and a plain ranch dipping sauce.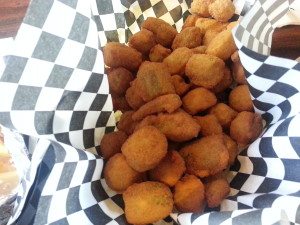 The staff is attentive, friendly and nice.  Beach Pit is a great BBQ spot and really is my #1 go to for BBQ.  So glad it is in my backyard.
I will see you back here next week and we will head to two more BBQ eateries in Orange, CA.
Eat well,
Terri