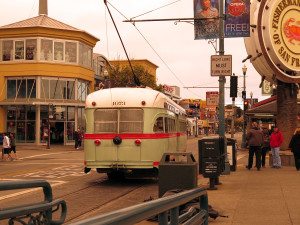 I just got back from an amazing trip to Alaska with family and friends. Over the next few I will be sharing some of it with you.   The ship left from San Francisco, so we all decided to fly up a day ahead to enjoy the city even for a day. My recommendation is to always fly to your cruise departure city at least a day ahead, you never know what airline snag you may hit, and you don't want to miss the ship.
We all have our bucket list ideas and one of mine has been to sail under the massive and majestic Golden Gate Bridge. This cruise aboard the Celebrity Infinity allowed me to do it.  There is something to be said about sailing beneath this landmark. Having driven over the bridge to now be under it is pretty cool.  As the ship slowly makes its way under and walkers above wave, there is a silence yet an echo at the same time.  I pause and take in the brief moment.
In San Francisco, we stayed at the Best Western Plus Tuscan Inn for the night.  The hotel was great and I highly recommend it when you are visiting the city and especially for cruise departures.  The hotel is quaint, with the feel of a small little boutique hotel, yet it is in the heart of everything.  Fisherman's Village is within walking distance as is Ghiradelli Square. The entire city is there for you to explore.
In the evenings the hotel offers a really nice wine reception for guests in the lobby around the massive fireplace.  The rooms are comfortable, a bit small, but you won't be in the room much and we loved the coziness.  They are very similar to European hotels.  Pescatore, is the small but mighty Italian restaurant at the hotel.  The food was delicious, service was exceptional and you won't feel rushed, while the city rushes around you just outside the door.
We set out to explore, shop and sight see for the day.  Being 5 o'clock somewhere we popped into Buena Vista, if you haven't been I highly recommend this neighborhood bar/restaurant.  The Buena Vista is where the original Irish Coffee was created in 1952 by then owner Jack Koeppler and travel writer Stanton Delaplane. The bar is crowded, tables are shared where you can meet new friends or pony up to the bar to watch them make the famed drink, sometimes 10 at a time.  The Buena Vista is lively, fun, loud and a San Francisco landmark.  You just gotta experience it.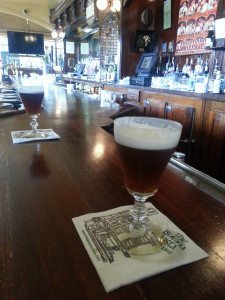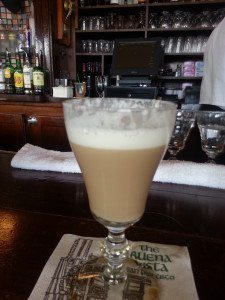 After our Irish coffee's, we were feeling a bit hungry, needed some chocolate and wanted a bite of lunch; something overlooking the bay.  When in San Francisco, you really have to pop into Ghiradelli Chocolate, even just for the sample.  The smell of chocolate fills the air and I bet you can't resist it.
For lunch we decided on McCormick and Kuleto's, thought I was going to say McCormick and Schmick's didn't you??  It is the same, yet Pat Kuleto is a partner on this one.  Pat Kuleto is an architect, restauranteur and designer.  A bit more about him in a minute.
The restaurant is beautiful, glass across the front faces the bay, the views were stunning, and the food was really very good, fresh s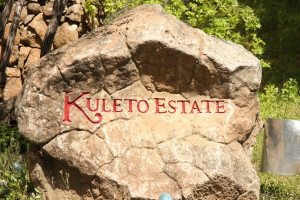 eafood, salads and steaks.  It is a bit pricey, but well worth it.
Now back to Pat Kuleto.  If you are in the bay area and heading out to Napa, he owns a winery tucked into the hills above Napa.  Reservations are required for tasting and I highly recommend it.  The winery is beautiful, and the views are stunning.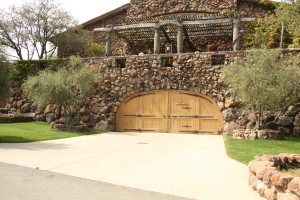 We set off to explore Fisherman's Wharf, where you will find one of the best fish and chips restaurants and Boudin with the smell of fresh sourdough bread filling every breath you take.
If you want to explore Alcatraz, you will need reservations ahead of time, so make them before you leave home.  You can explore several National Parks, Golden Gate Park, jump on the cable car for a ride, but expect to stand in line for this one.
San Francisco is a great city, full of life, neighborhoods, great restaurants and places to shop and explore.  We had a full day, experienced a lot and loved the hotel.
I hope a few of these recommendations will help with your planning or at least give you something new to try when in the city.
Bon Voyage,
Terri